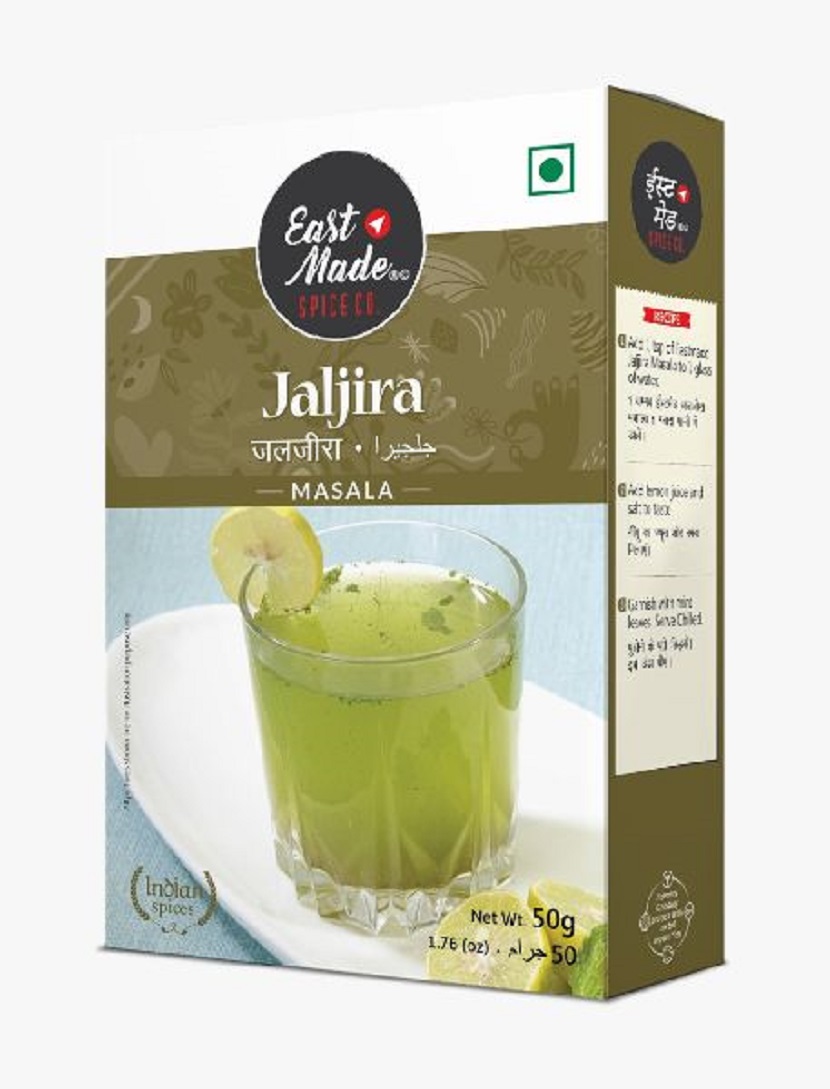 Jal jeera is an Indian refreshing beverage that is flavoured with mixed spices. The unique liquid of Jaljeera comes from the unique form of Jal Jeera and lemonade. It is a popular summer drink that can aid in digestion. You can use this as an appetizer and improve the digestive system. Jal jeera powder consists of cumin, black pepper, mint, salt, ginger, and hot pepper powder.
On the Ganges river banks, Jaljeera powder has huge popularity. People in this place consume Jal jeera powder in a significant quantity. This is because cumin has immense medicinal value that aids digestion. Moreover, the mint has a cooling effect that can greatly work on your body. Due to its unique cooling properties, Jal jeera powder has huge popularity.
The Uniqueness of Jal Jeera Powder
Jaljeera powder or cumin seed is a cooler and delicious spice with a unique mixture of black salt, dry mango powder, cumin, citric acid, mint leaves, dry ginger, and compounded spices asafoetida and black pepper.
If you want to prepare a Jaljeera beverage, add 2 tsp Jaljeera powder to a glass of cold water and stir it until it blends perfectly. This jeera masala can be used in the Dahi vada. A refreshing drink,Jaljeera powder, has a unique taste that doesn't contain any artificial colour or flavour. You can get jal jeera powder from authentic Jaljeera masala powder manufacturers.
Health Benefits of Jal Jeera Powder
Jaljeera drink is made from various useful spices that have huge health benefits for humans. You can make a refreshing Jal jeera drink by putting some fresh mint leaves in the Jal jeera masala and serving it with ice cubes and lemon slices. The significant health benefits of Jaljeera powder are as follows-
Jal jeera and cumin water effectively can meet the thirst along with enhancing the appetite.
Jaljeera is a cooling, refreshing beverage that helps to combat sunstroke, dehydration, and indigestion.
If you want to stir the Jaljeera powder for a long time, place it in an airtight container out of direct sunlight.
It is not only a refreshing drink, but it is also a great appetizer and perfect remedy for an upset stomach
How to Choose Jal jeera Powder?
Jaljeera powder can be bought whole in a packaged form. However, you can easily make your mix with dried herbs that you already have on your hands. You can combine roasted and ground jeera with black salt, mint leaves, and anchor. Whole spices are more aromatic and flavoursome than the packaged form. Whole spices can be added to the Jaljeera powder to maintain its freshness. If you buy packaged Jaljeera masala powder,check the expiry date before consumption. Otherwise, it will create enormous problems for your health.
The usefulness of Jaljeera for Human Health
The significant health benefits of consumption of Jal jeera are as follows-
Helps in weight loss- Jeera is essential for weight loss technique. Jeera water suppresses the appetite and contains fewer calories. That is great for calorie-conscious people.
Treats menstrual cramps- Jaljeera provides immediate relief from menstrual cramps.
Rich in vitamin C- Jaljeera contains dry mango powder, a unique source of vitamin C. vitamin C is essential for the immunity system.
Best for acidity- Jal jeera is an excellent remedy for people who suffer from gas and acidity.
Detoxification- Jaljeera contains healthy spices that are effective for body detoxification.
Treats nausea- If you mix Jaljeera powder with water, it can be a great mixture to treat nausea. When you feel vomiting, you should consume a sip of Jaljeera mixture.
You should remember these unique things while buying Jaljeera powder to make a unique cold beverage. It has a massive significance for improving the digestion system and curing several indigestion problems.